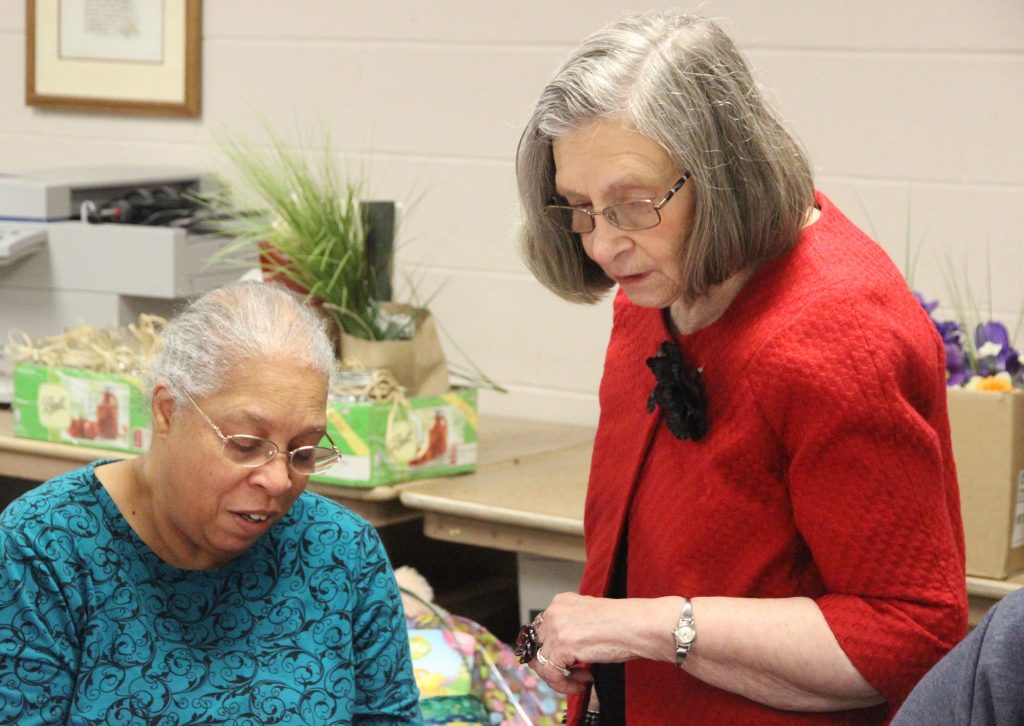 Among the brick façade of the chapel, women line up to check in for the afternoon service. They look over their shoulders to wave and say, "hi" to the spunky woman with wispy gray hair. Jan Pluck, the volunteer coordinator at Haven of Rest, smiles and waves back, looking up from paperwork she's helping a volunteer complete. Then she fist bumps a tall man walking to the men's service, his laughter echoing through the spacious hall.
Years before, on her 28th wedding anniversary, Pluck filed for divorce. Days later she lost her job, with no way to support herself. Between temporary and part-time work for a few years, she stopped worry and finally trusted God to supply her a steady job. The same day, she was offered the volunteer coordinator position.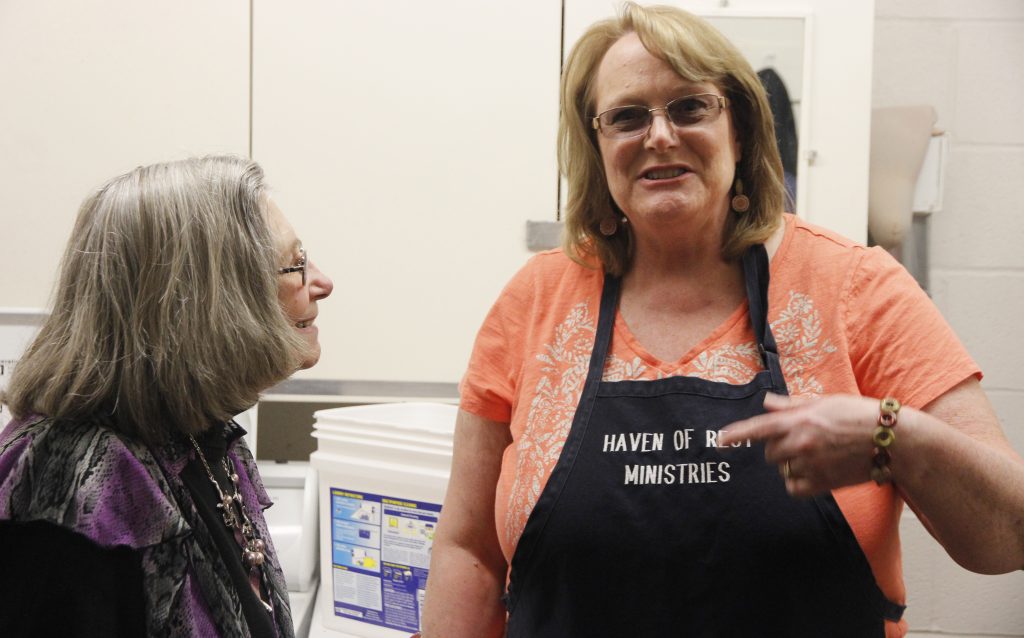 Pluck gives back to the community through Haven of Rest, which serves the homeless in Northeast Ohio. On days when the chapel leader doesn't show up for services, she will run it. She shares her testimony of how she was almost homeless. "I'm able to relate to them, I'm able to encourage them," she says.
Pluck arranges volunteers to help with special gestures for those that stay there. Colorful scripture cards accompany meals and 600 Easter baskets are in the works for the upcoming holiday.
"It's just so neat to be able to be part of that, to be able to see God in action because I know it's not me," says Pluck. "I know it's God meeting those needs of the ministry and I believe that he does that because we stay Christ oriented."
Story by Carolyn Pippin
Photos by Andrew Mark